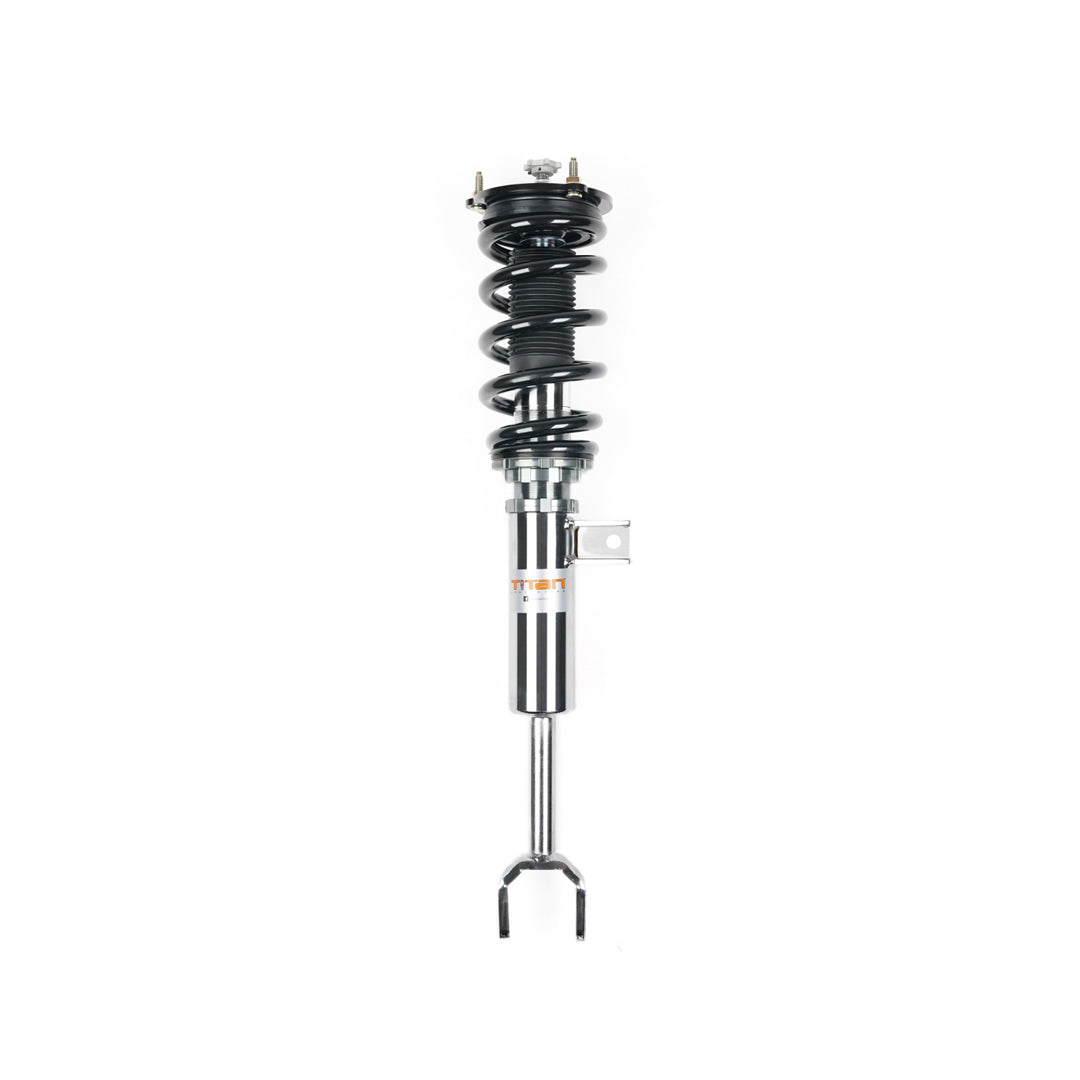 The Sportstar was built to live up to its name. It's the perfect solution for the sporty driver who is seeking better handling on the street, and on the track! Have full control over your compression and rebound damping with 20 clicks of adjustment. You can now fine tune your ride for comfort, sport and performance. Perfect for daily driving and occasional track use! 
Advanced Performance Technology 
Our advanced twin-tube provides advanced improvements without having an influence on the high speed range. The rebound and compression damping is tuned specifically to your vehicle, allowing for more comfort and control.
20 Clicks of Adjustment 
With 20 clicks of adjustment for damping, the Sportstar enables a one way adjustment. You can now have precise adjustment control and switch as you please.
Superb Handling, Road Tested 
The Sportstar was built to enhance ride comfort, as well as improve stability and enhance handling. We stand behind our products and have tested them on the road and on the track!
Adjustable Height
Easily adjust the height of your ride! This coilover allows for height and preload adjustments. This means you can reach optimal suspension tuning while maintaining a stable, comfortable ride at all times.
2 Year Warranty
Buy with confidence with Titan Suspension. We're so sure you'll love our products we offer a 2 Year Warranty for all our products sold through Titan Suspension.
Highest Quality, Guaranteed
At Titan Suspension, we stand behind the craftsmanship of our products. We pride ourselves in building innovative products for the motor industry of the highest performance and quality. Our products are for enthusiasts who appreciate and understand the underlying benefits of using custom shock absorbers and coilovers.
Specifications:
20 Clicks of Damping Adjustment
Threaded Body
Preload Adjustment
Advanced Twin-Tube Technology
Cold Rolled Springs
High Rigidity
Road Tested