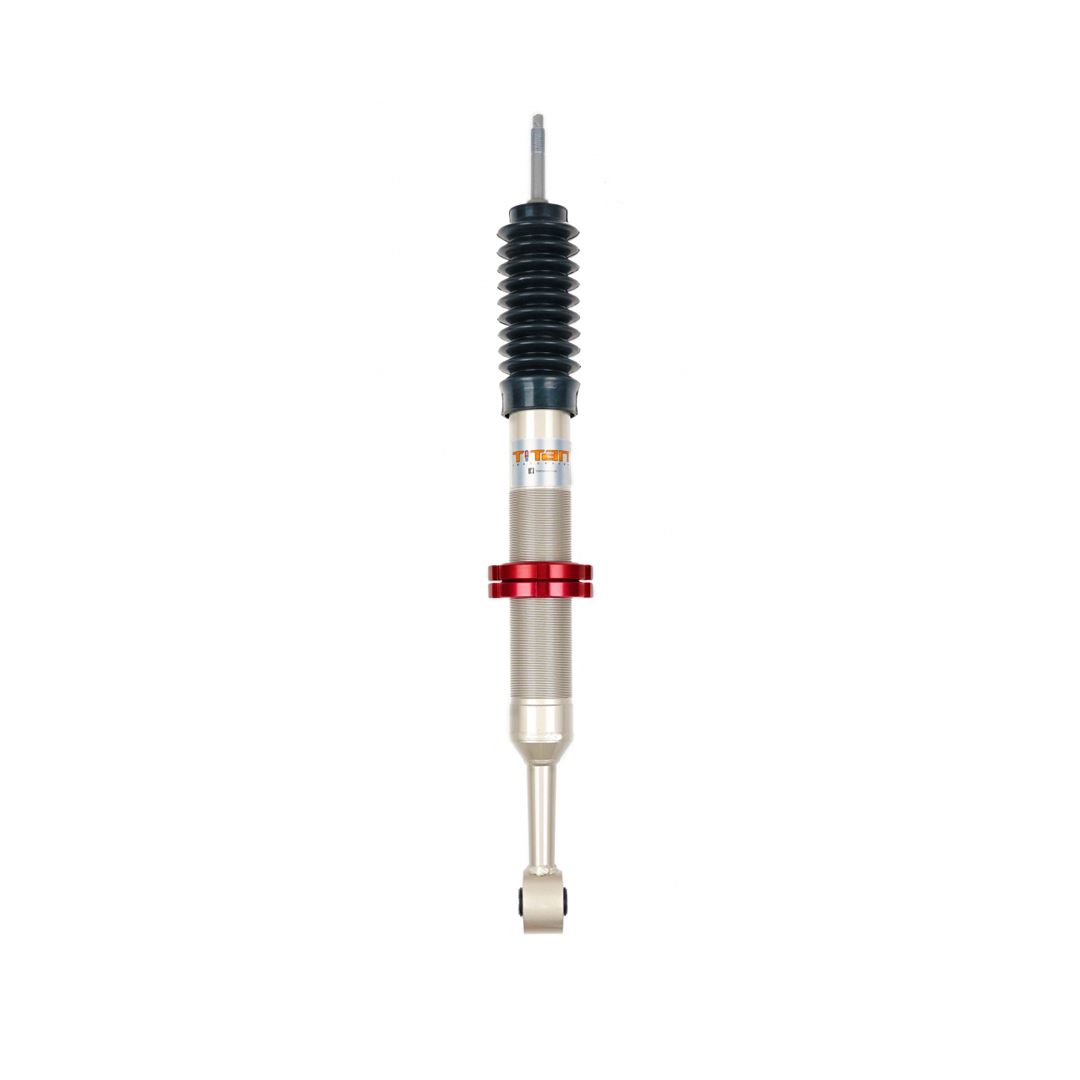 The TOFF-20 contains the latest in shock technology to transform the performance of your heavy duty vehicle. It's the perfect solution for a pick-up truck or SUV. This damper was created to provide the best for both worlds. Made to excel on road surfaces as well as high performance off-road handling. Using monotube technology, the shocks are highly effective in the dissipation of heat which makes it ideal for off-road use and large wheel and tire packages.
Advanced Monotube Technology 
The TOFF-20 uses monotube technology which improves ride comfort, allowing for a smoother ride. It also gives isolation from road shocks and maintains a stable damping force over a wide temperature range.
High Charged Gas Technology 
Using high charged gas technology, it provides immediate response to road inputs which provides for a more consistent performance.
Performance Tested
This performance orientated system is the perfect installation for the tuning enthusiast who prioritises the performance of their suspension. We stand behind our products and have tested them on the road and off road!
2 Year Warranty – You're in good hands! We're so confident you'll love our products we offer a 2 Year Warranty for all our products sold through Titan Suspension.
Highest Quality, Guaranteed
At Titan Suspension, we stand behind the craftsmanship of our products. We pride ourselves in building innovative products for the motor industry of the highest performance and quality. Our products are for enthusiasts who appreciate and understand the underlying benefits of using custom shock absorbers and coilovers.
Specifications: 
40mm Piston
22mm Piston Rod
60 mm Outer Shells
Piston with Teflon Sleeve
Monotube Technology
High Charged Gas Technology
Height Adjustment